Our Services
Potomac Healthcare Solutions is a solutions-oriented healthcare services company with an extensive background in health services contracting for government and commercial organizations. We operate throughout the continuum of care, from primary and occupational healthcare to inpatient settings. Our recruiting team strives to employ the finest healthcare professionals and we especially value America's veterans. Besides staffing and operating clinical services programs, we offer a wide variety of administrative support services including practice management, medical facility development and outfitting, quality management and accreditation preparation, and managed care support. Our wide-ranging healthcare capabilities include the resources, experience, and expertise necessary to deliver domestic and international services, in either stand-alone programs or as part of an integrated system of care. Regardless of location, our focus on employing only high-quality networked practitioners, supported by state-of-the-art technology and information systems, ensures a seamless standard of fully integrated care throughout our programs.
Healthcare Management and Operations
Over the years, we have supplied turnkey healthcare facility management and operations for many organizations that provide their employees with on-site or near-site primary care. We can help with the design, outfitting, and day-to-day operations— freeing you to concentrate on your core business.
Healthcare Logistics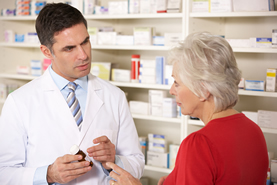 Potomac Healthcare Solutions' executives understand that successful delivery of high quality healthcare services is dependent on a wide range of logistical support services. We have perfected systems and partnerships that allow us to design and execute cost-effective solutions for our clients. From initial acquisition of medical equipment, supplies, and technology to the actual delivery of patient care, let us show you how we can help with:
Medical equipment and consumables
Pharmaceuticals
Inventory control
Transportation
Warehousing
Security
Distribution
Healthcare Staffing
In today's competitive healthcare labor marketplace, the demand for skilled and experienced healthcare professionals is unrelenting. Using proven tools and methods, our nationwide recruiting team can help your organization find just the right fit. We can help meet your healthcare staffing needs-- from individual practitioners and support staff to filling entire departments or facilities. All our practitioners undergo rigorous credentialing prior to hire, and we have access to skilled professionals in virtually any discipline or specialty. We also have the capability to provide cleared healthcare professionals to our federal clients.
Practice Management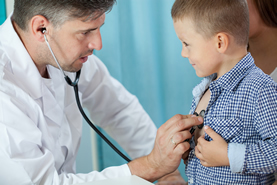 Most practitioners want to spend their valuable time meeting the needs of their patients. Using our proven suite of administrative support tools and practices, we can free physicians from the overwhelming burden of the non-clinical aspects of healthcare delivery. Whether you need assistance with coding and reimbursement, recruitment and employment practices, information technology, compliance, quality management or accreditation support, we can help.
NAICS Codes
For federal contracting purposes, Potomac Healthcare Solutions' services are classified according to the below listed North American lndustry Classification Codes
:
561110
     Office Administrative Services
561210
      Facilities Support
621111
      Offices of Physicians (except Mental Health Specialists)
621112
      Offices of Physicians, Mental Health Specialists
621210
     Offices of Dentists
621310
     Offices of Chiropractors
621320
     Offices of Optometrists
621330
     Offices of Mental Health Practitioners (except Physicians)
621340
     Offices of Physical, Occupational Speech Therapists,  Audiologists
621399
     Offices of All Other Miscellaneous Health Practitioners
621420
     Outpatient Mental Health and Substance Abuse Centers
621498
     All Other Outpatient Care Centers
621511
     Medical Laboratories
621610
     Home Health Care Services
621999
     All Other Miscellaneous Ambulatory Health Care Services
622110
     General Medical and Surgical Hospitals
622210
     Psychiatric and Substance Abuse Hospitals
622310
     Specialty (except Psychiatric and Substance Abuse)  Hospitals